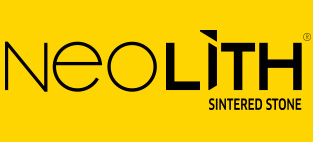 ALESSANDRO BORGHESE CHOOSEES NEOLITH
"Il Lusso della Semplicità" the new restaurant in Milan of the Italian chef Alessandro Borghese, made with product of Neolith by The Size in collaboration with Craglia Group - Industria Marmi. Project: Restaurant "Il Lusso della Semplicità" Chef Alessandro Broghese.
Project: Restaurant "Il Lusso della Semplicità" Chef Alessandro Broghese.
Address: Viale Belisario 3, Milano.
Design: Arch. Alfredo Canelli - Arch. Giovanni Antonelli.
Realization: The Size Surfaces - Craglia Group Industria Marmi - Novella Marmi.
Colours: Nero Zimbabwe Riverwashed, Calacatta Silk, Iron Corten Satin, La Boheme Silk, Steel Marengo, Onyx Polished, Blanco Carrara Silk, Beton Silk.
Neolith and Alessandro Borghese; the rock and roll of Gastronomy
In the summer of 2017, Italian chef Alessandro Borghese chose Neolith for the main material at his Alessandro Borghese – Il lusso della semplicità restaurant in Milan (Italy). Borghese wanted to use sintered stone to highlight the colorful and dynamic style of his kitchen, which captures his extravagant personality and cosmopolitan location. His search for something original and admiration for the versatility of the surface attracted the Chef who was impressed by the adaptability and way in which Neolith can be integrated into a specific environment to subtly add character to any space. In order to create a multisensory experience, the restaurant's interior designers decided to combine different surface textures and designs inspired in different materials as they integrated Neolith into the 700 m2 restaurant.
There's a mix of tones and contrasts with wood (Neolith La Bohème), marble (Neolith Calacatta, Blanco Carrara BC01 and Onyx), metal (Neolith Iron Corten) and granite (Neolith Nero Zimbabwe). Neolith Calacatta Silk was the model chosen for the bar, a color that would become a recurrent choice both because of the look and practicality. Calacatta was also used for the restaurant walls, bathroom vanities and stairs. Chef Borghese highlights how he can now display his culinary inventions directly on the surface without any danger of staining the stone. He compares it to the artisanship of an artist: "If I were a painter, Neolith would be my canvas." Taking this concept one step further, smaller custom-size Neolith pieces have also been used in the restaurant as small dishes that combine delicate foods on an elegant background. A real success among Il usso della semplicità diners.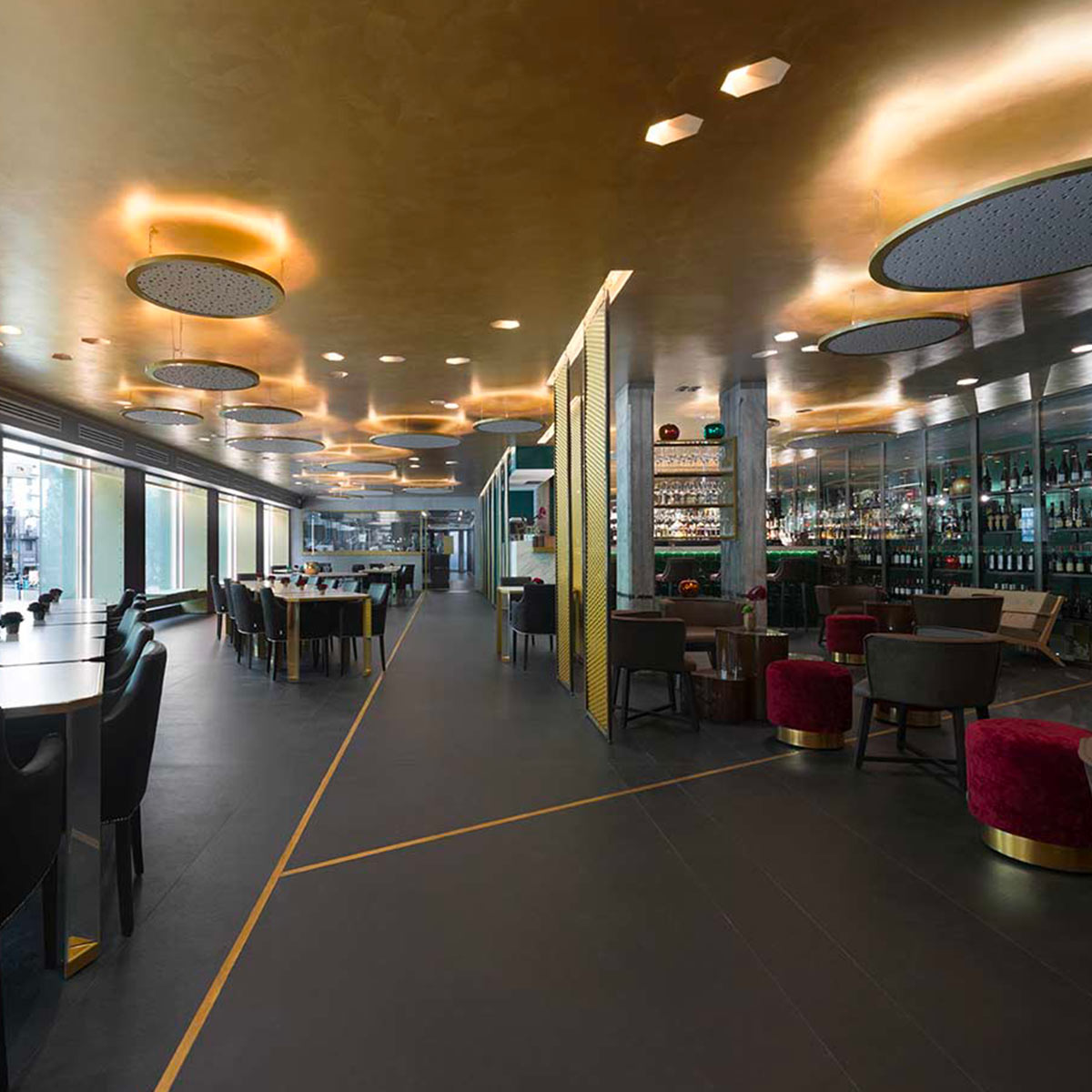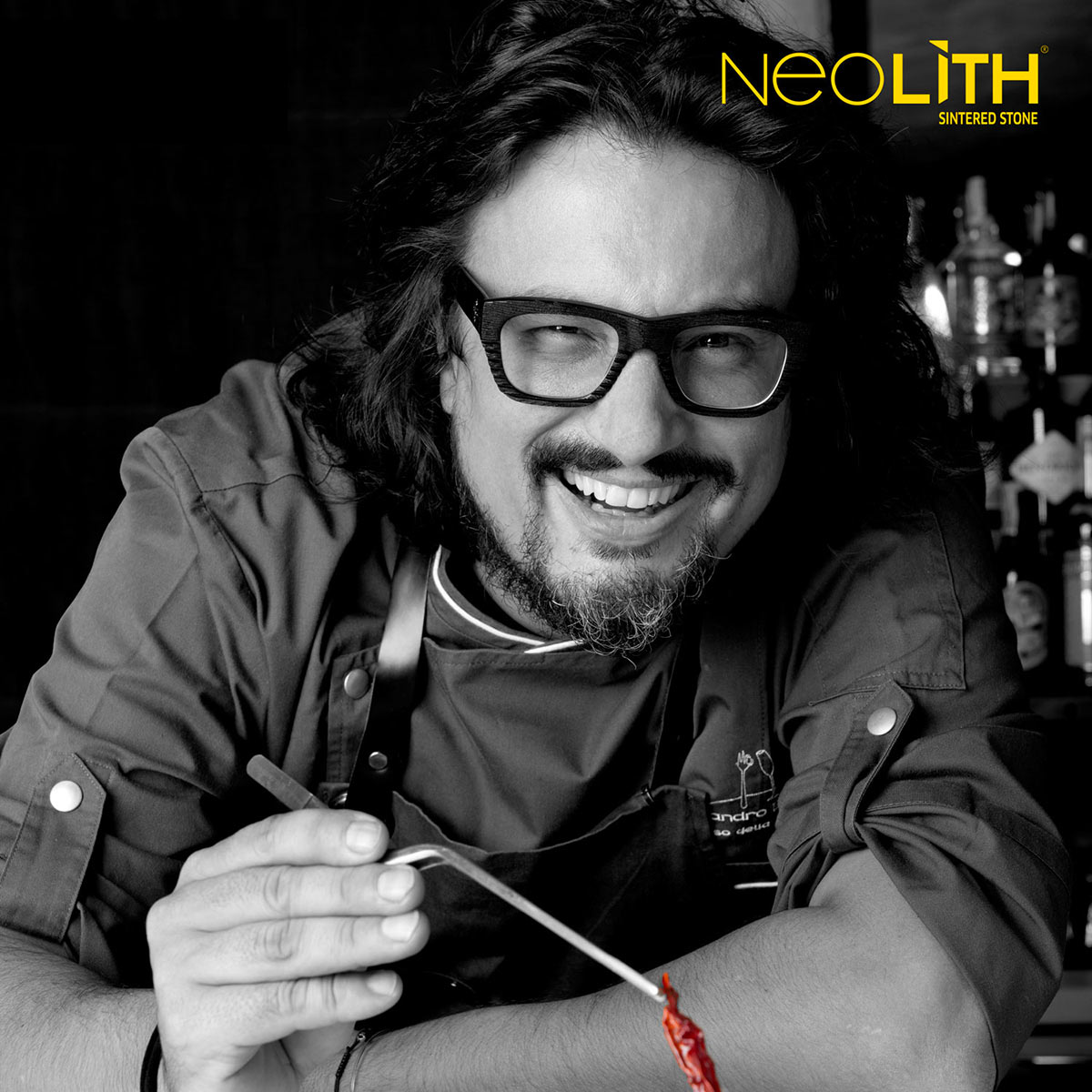 Alessandro Borghese
Cooking is definitively the new rock and roll. A glamorous industry of universal attraction where the performance achieved is essential to success. The cuisine may be exceptional, but the restaurant and what enters must reflect the high standards of the cuisine. I was attracted by Neolith due to the variety of colors and sublime designs as well as my admiration for the skill and care that goes into its production. Just like me, Neolith seeks perfection and offers the ideal scenario to give life to my vision and let my imagination run wild.